About Us
Location:Index--->About Us
The company area covers about 5000 square meters and includes:
Tools&Dies Department:for stocking the dies of standard products&developing dies for new products or special parts.
Production Department: for the manufacturing of standard and special parts.
Deburring Fepartment:Polishing metal products
Packing Room:to pack the products according to customer's request.
Warehouse: for the stocking and delivery of the finished products;
Raw Material Warehouse:for the preparation of production.
Test Department:to control the entrance of raw material,and test the products before packing
Better Fastener Company widely offers: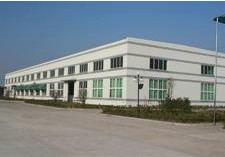 Own manufature range:
Mainly are stainless steel washers with 304, 316 material and spring washers.
Flat Washers according to DIN,ISO,UNI,ASTM;
Fender Washers;
SAE Washers, USS Washers;
Sealing Washers(brass washers, cooper washers, aluminium washers, bronze washers, firbre washers)
Hardened Washers;
Contact Washers;
Conical Washers;
Beveled Washers;
Repair Washers;
Tab Washers;
Main Trading Range: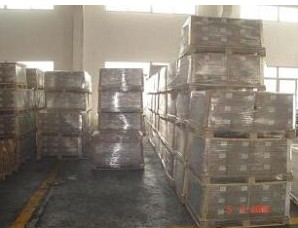 Spring nuts
Retaining Rings;
Hex Bolts, Hex Cap, Screw, Carriage bolts, Hex Nuts, Hex Flange Nuts, Heavy Hex Nut, Hex lock nuts nylon insert, T-nuts, Coupling nuts.
Team
We are endowed with a team of highly experienced workers, who are entirely devoted towards their work. We have also appointed well-trained team of Engineers, who have in-depth knowledge about various aspects related to this domain.
Their hard work and zeal to give their best to their company make them the strength of our organization.

Quality Assurance
we have the quality control and test department to control the raw material and test products during productiion and before packing.
Our entire range of products goes through stringent quality control mechanism where they are checked by vernier calliper, They are also checked and approved by various agencies for quality and performance.
As qualtiy is top priority,all products must meet customers' requirement and ISO9001. We provide many kinds of test reports, also can according to customers'requirement. Such as tolerance analysis, chemical analysis,heat treatment test,hardness test,bend test,salt spray test, decarburization test.,etc.
Company Concept
hardworking, individual respect, customer service, the pursuit of excellence,
We seize opportunities of technology innovation and further develop.
We warmly welcome you to come to communicate with us, to chat business, to cooperate.
We promise best products with good quality, competitive price, and accurate delivery.