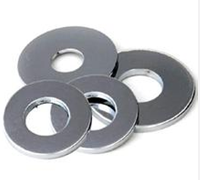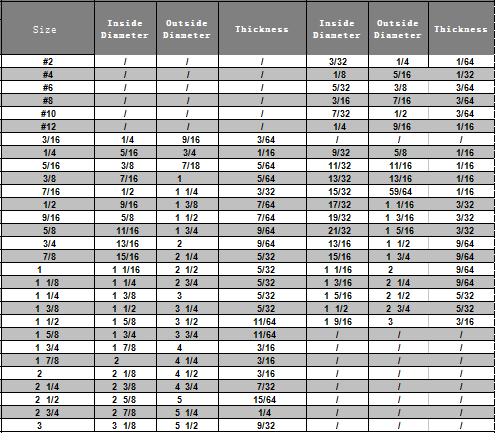 Product Description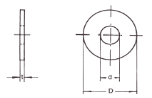 USS/SAE FLAT WASHERS
MATERIAL:

STEEL,STAINLESS STEEL, BRONZE,ALUMINUM,COPPER,BRASS,FIBRE

GRADE:

A2,A4,MILD STEEL,TI GRADE2

FINISH:

PLAIN(S/C),ZINC PLATED(ZP),ZINC YELLOW(YZP),ZINC BLACK,BLACK OXIDE (BLACK),HOT DIP GALVANIZED(HDG),NICKEL,PHOSPHATED,DACROME,MECHANICAL GALVANIZED,POLISH

HARDNESS:

HV100,HV140

,HV200,HV300,HRC 32-45

SIZE RANGE:

#2" UP TO 3" DIA

DESCRIPTION:

SAE WASHERS ARE PRODUCED TO COMPLY WITH SOCIETY OF AUTOMOTIVE ENGINEERS SPECIFICATIONS. SAE WASHERS ALSO CALLED NARROW SERIES PER ASME B 18.22.1 TYPE A.

APPLICATIONS:

USS WASHERS ARE DESIGNED TO MEET THE MAJORITY OF INDUSTRIAL APPLICATIONS IN MANUFACTURING, MAINTENANCE AND REPAIR.

SAE WASHERS WERE DESIGNATED TO SERVE SIMILAR PURPOSES AS THE USS WASHERS,BUT SPECIFICALLY TO MEET THE REQUIREMENTS IN THE FIELD OF AUTOMOTIVE ENGINEERING.