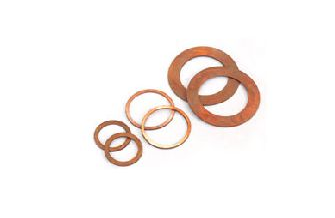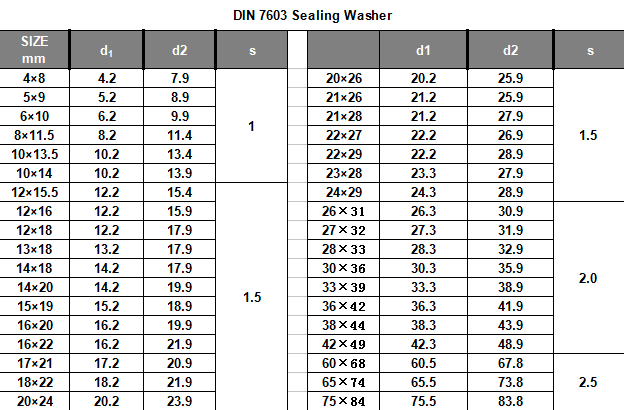 Product Description

DIN7603 COPPER WASHERS
MATERIAL:

STEEL,STAINLESS STEEL, BRONZE,ALUMINUM,COPPER,BRASS,FIBRE

GRADE:

A2,A4,MILD STEEL,TI GRADE2

FINISH:

PLAIN(S/C),ZINC PLATED(ZP),ZINC YELLOW(YZP),ZINC BLACK,BLACK OXIDE (BLACK),HOT DIP GALVANIZED(HDG),NICKEL,PHOSPHATED,DACROME,MECHANICAL GALVANIZED,POLISH

HARDNESS:

HV100,HV140

,HV200,HV300,HRC 32-45

SIZE RANGE:

4X8 MM UP TO 75X84 MM DIA

DESCRIPTION:

THESE WASHERS ARE PROVEN AGAINST CORRODING AND CAN SUSTAIN ALL WEATHER CONDTIONS AND ARE RESISTANT TO HIGH TEMPERATURE.

APPLICATIONS:

THESE WASHERS ARE USED IN A VARIETY OF INDUSTRIES TO SECURE A ROTATOR ASSEMBLY FROM MOVEMENT DUE TO VIBRATION AND STRESS. MANUFACTURED IN A VARIETY OF DIMENSIONS TO SUIT EVERY INDUSTRY.