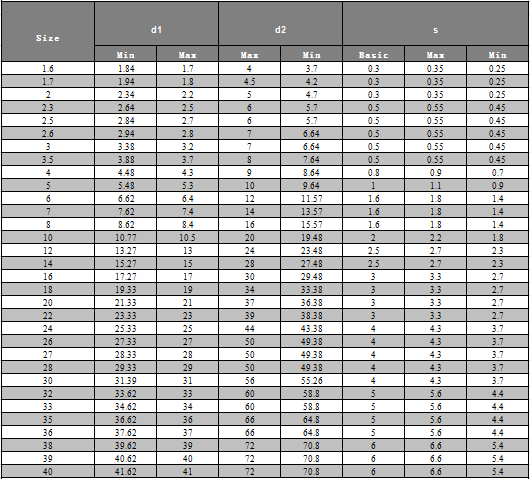 Product Description
DIN125 METRIC FLAT WASHERS
MATERIAL:

STEEL,STAINLESS STEEL, BRONZE,ALUMINUM,COPPER,BRASS,FIBRE

GRADE:

A2,A4,MILD STEEL,TI GRADE2

FINISH:

PLAIN(S/C),ZINC PLATED(ZP),ZINC YELLOW(YZP),ZINC BLACK,BLACK OXIDE (BLACK),HOT DIP GALVANIZED(HDG),NICKEL,PHOSPHATED,DACROME,MECHANICAL GALVANIZED,POLISH

HARDNESS:

HV100,HV140

,HV200,HV300,HRC 32-45

SIZE RANGE:

1.6MM UP TO 40MM DIA

DESCRIPTION:

A THIN,FLAT CIRCULAR PART WITH A CENTRALLY LOCATED HOLE.

DIN 125A WITHOUT CHAMFER IS SIMILAR TO ISO 7089;
DIN 125B WITH CHAMFER IS SIMILAR TO ISO 7090.

APPLICATIONS:

DIN 125 WASHER IS USED FOR HEXAGON-HEAD BOLTS AND HEXAGON NUTS TO IMPROVE STRESS DISTRIBUTION,AND TO SPAN LARGE CLEARANCE HOLES.